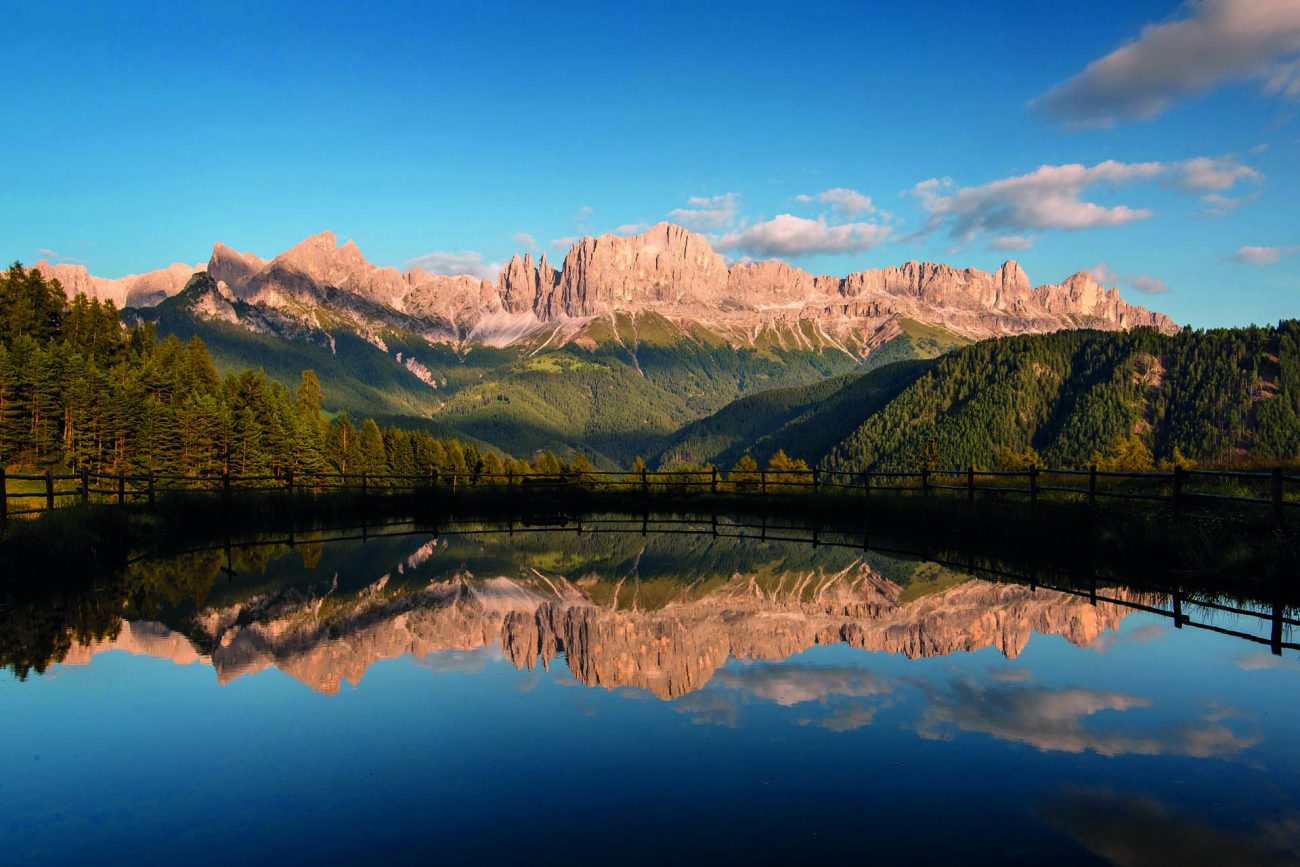 Visitdolomites.com – A journey in the fossil archipelago
The official and most complete website for anyone wanting  to explore the UNESCO Dolomites
Millions of people cannot be wrong – the Dolomites are the perfect remedy for the eyes, mind, spirit and heart and are the destination of choice every year for millions of people from all over theworld who visit the UNESCO Natural Property in all seasons.
Now the most beautiful and envied fossil archipelago in the world has been given a new, more complete look, thanks to Visitdolomites.com. The website, available in three languages (Italian, English and German), will act as a compass to guide visitors as they explore the many cultural, natural, geological and climbing treasures – to name but a few – that the nine Dolomite Systems have to offer. Thanks to the support of the Italian Ministry of Cultural Heritage and Tourism, the UNESCO Dolomites Foundation has produced this new site in conjunction with the tourist boards of the provinces and regions in the Natural Property. Visitdolomites.com offers a wealth of information and involved Veneto Promozione and the Veneto Region, Trentino Marketing and the Autonomous Province of Trento, IDM – Südtirol and the Autonomous Province of Bolzano, Promoturismo FVG and the Autonomous Region of Friuli Venezia Giulia in the pursuit of a common goal: to create a single website illustrating everything the Dolomites World Heritage Site has to offer.
The website was developed as part of the Project of Excellence "The Dolomites World Heritage Site" and was coordinated by the Veneto Region. A working group made up of administrators and tourist boards worked together to jointly promote the UNESCO Dolomites WHS. Developing projects to enhance the Dolomites territory was the first objective of the Project of Excellence when it was set up in 2011.
UNESCO World Heritage Dolomites
In 2009, the Dolomites were inscribed on the prestigious Natural World Heritage List, thanks to the extraordinary beauty of the landscape and the outstanding geological importance they play in the history of the Earth.
Visit Visitdolomites.com to discover the multimedia contents available and find out more about the projects and people involved in the UNESCO Dolomites fossil archipelago.