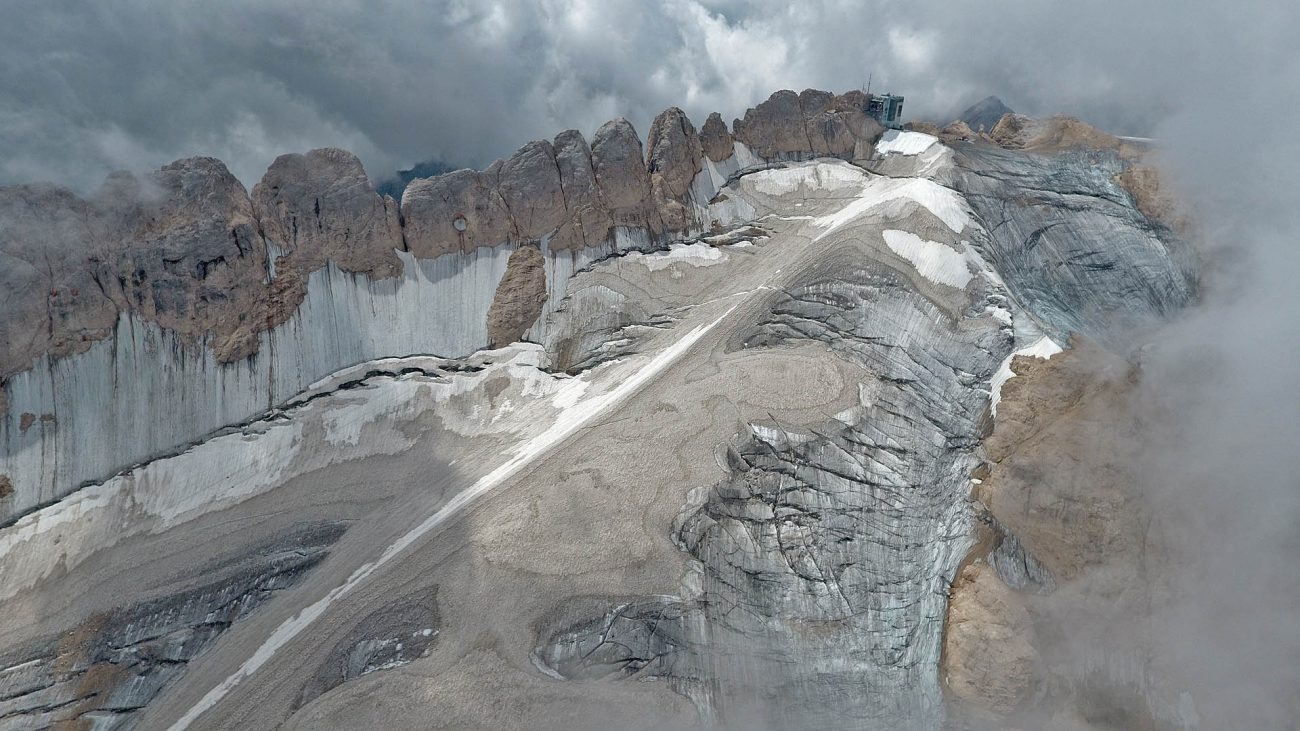 Climate Change
The climate change is here…
is there… is everywhere
The Earth is warmer. Its warming already began at the end of the nineteenth century. Since 1960, it has speeded up exponentially, even worse than the worst of the predictions. The desertification is a threat for several countries of the world.

Changing is possible, but we need information and projects to foster the public opinion. The following one – in our opinion – deserves your attention as this problem involves and interests every individual.
Futuristic Archaeology
Mongolia and Marmolada
Mirror-like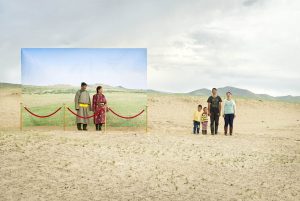 In the last thirty years, Mongolia has reduced its liveable area of 20%: 850 lakes and 2,000 rivers have dried out putting at serious risk the life of the nomadic communities. The steppe was their bread of life.
Over a century, Marmolada glacier has incessantly regressed, hence, its dimensions are reduced. The visual union of two places of unique beauty like Mongolia and Marmolada represents the new exhibition proposed by Collettivo Fotosocial: the Korean artist Daesung Lee's photographic project "Futuristic Archaeology" will be arranged at the feet of the biggest glacier of the Dolomites. His intent is to make us reflect on the climate changes and on their social consequences.
Marmolada – Pian dei Fiacconi, from August 19th to September 17th, 2017
Davide Vianello cover photo is recent, taken on August 8, 2017 by a Drone in this summer 2017 among the hottest ever recorded and clearly notes the dramatic situation of Marmolada these summer days where the glacier is bare.
Photo Archive Collettivo Fotosocial