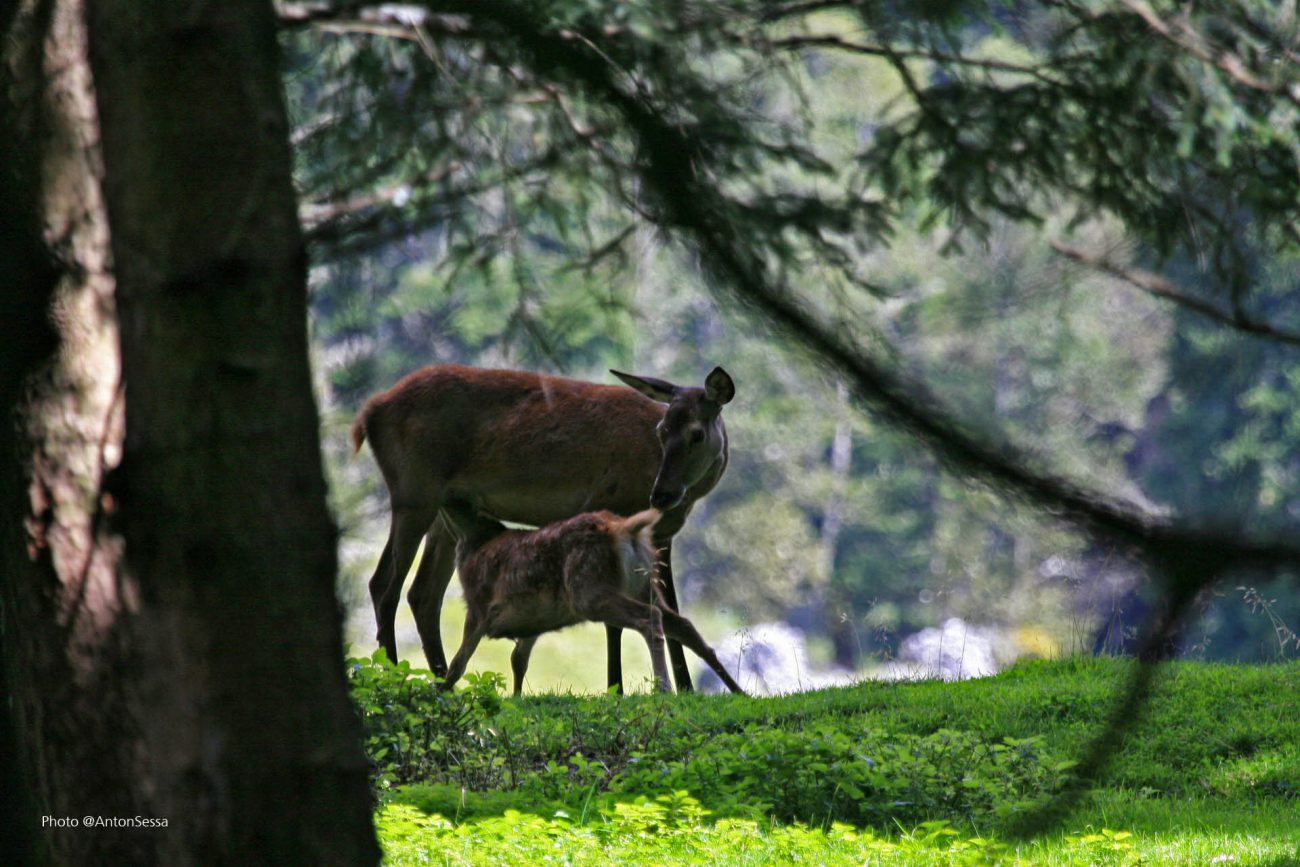 Paneveggio – Pale Di San Martino Natural Park
Every single landscape is a pleasant surprise
The "Natural Park of Paneveggio Pale di San Martino" offers numerous possibilities to visit and explore the territory. The chance to know the park's environments are offered by the Visitors Centers: Villa Welsperg, the Park's House, which tells about the protected area, San Martino di Castrozza, at the foot of the mountain "Pale di San Martino", one among the nine mountain ranges of the Dolomites that dedicates its exhibition to geology and finally Paneveggio addressed to the big forest of spruce. In Paneveggio, at "Villa Welsperg" and at the "House of the Ethnographic Path" it is possible to rent mountain bikes for assisted pedaling and for traditional pedaling (only in Paneveggio).
During summer numerous activities for all ages and all interests are organized: for example, guided tours to alms and activities to know some of the animals that live in the Park, like marmots, squirrels and deers. Moreover, excursions to the discovery of the "Ethnografic Path of Vanoi", of the paths of WWI and of the storic-naturalistic itinerary Tonadico-Cimerlo are weekly proposed.
The summer range of activities of the Park also offers "Literary Walks", during which people are accompanied by known writers and mountain experts, among this year's names we find the writer Erri De Luca.
INFO: www.parcopan.org