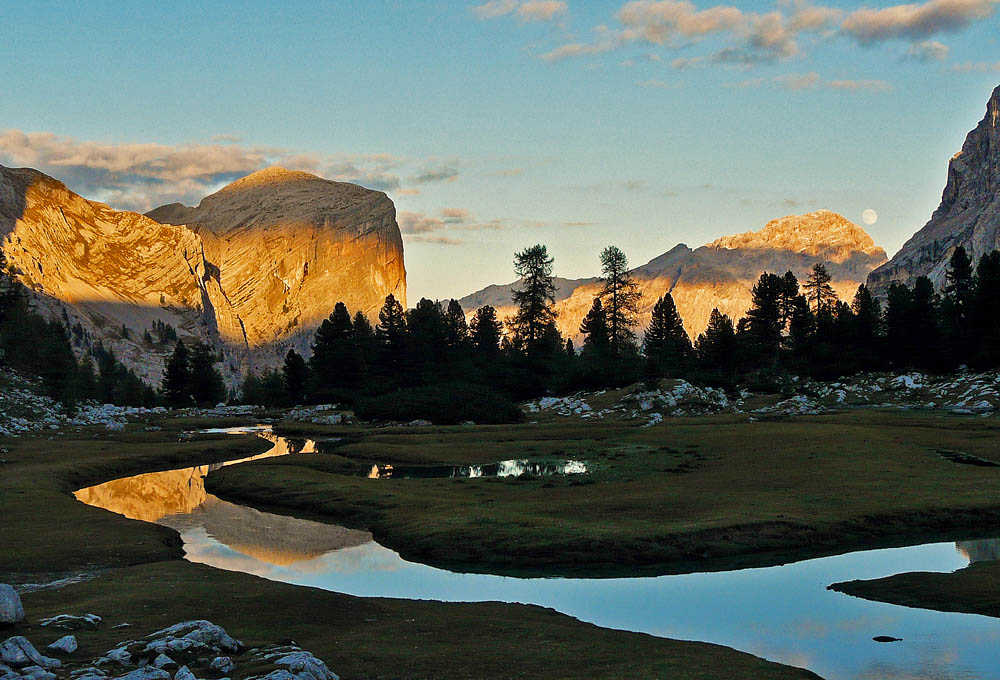 Natural Park of the Ampezzo Dolomites
Biodiversity of flora and wildlife of rare beauty
Among the most fascinating nature trails and characteristic of the Ampezzo Dolomites, especially in late spring, there is the "Trail of the canyons and the Fanes waterfalls". The itinerary takes you at the confluence of the valleys of Fanes and Travenanzes, north of Tofana. The canyons are narrow and in some places even 100 meters deep; the falls are an extraordinary succession of leaps that, in times of maximum flow rate of the river, producing impressive clouds of steam and a loud crash.
Through a succession of equipped runways and not difficult stretches, the trail runs along all the most spectacular gorges of the river, with numerous sights, also accessible without climbing equipment. In the chapter "Insights" of www.regole. it site is a small publication that describes the path, even natural.
THE FLORA OF THE PARK IN A BOOK
In early summer, the park of Ampezzo Park will present a new publication, published by the Ampezzo Regole and the Veneto Region, the "remarkable flora of the Ampezzo Dolomites". It is all the rare and endangered species, endemic species and flora of biogeographical interest of the Ampezzo region, with a detailed file for each entity; each card is accompanied by a photograph and a localization of the species mapping.
INFO: www.dolomitiparco.com