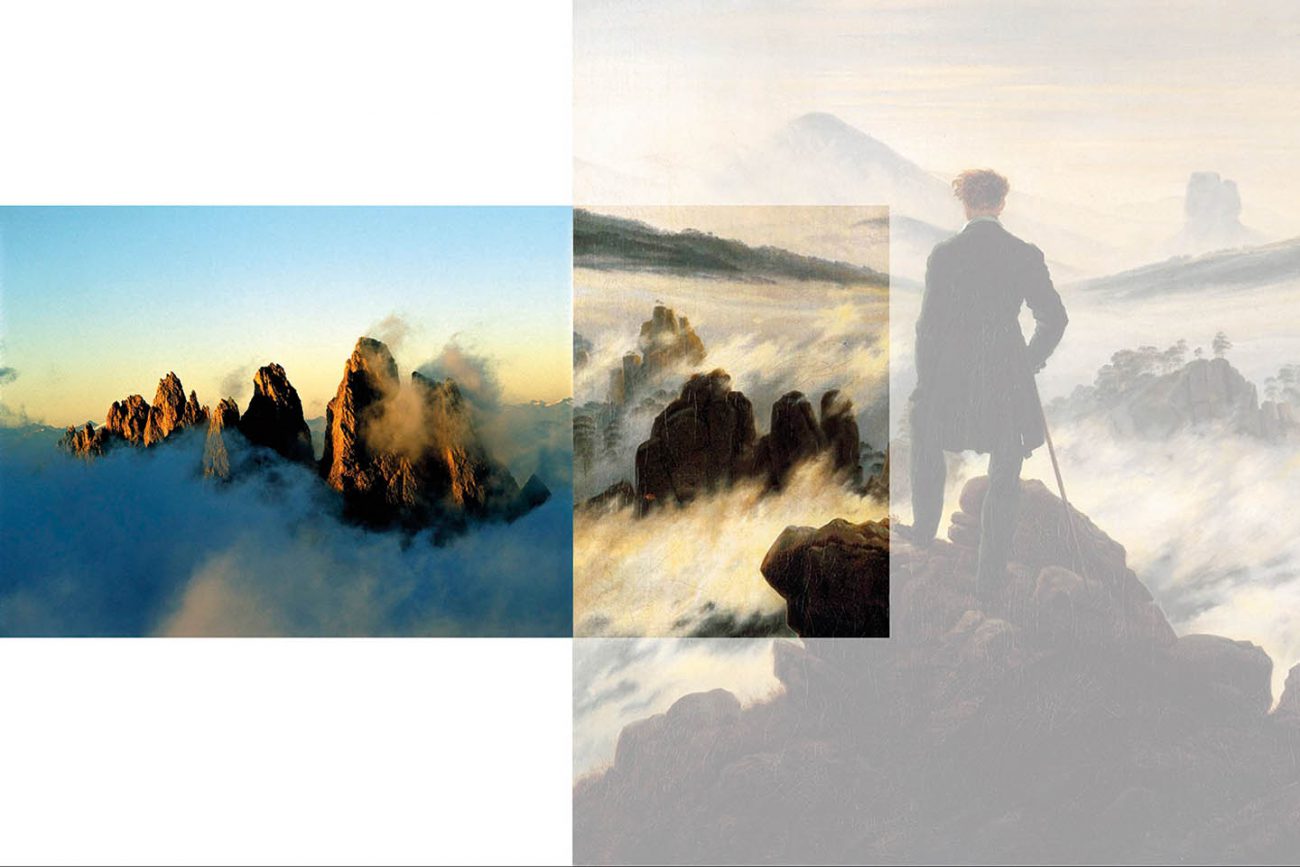 Our grandfather Theodor… voice of eternity
Theodor Christomannos (1854-1911) was born in Vienna by a family of Greek origin. He created the Street of the Dolomites, through the passes between Bolzano- Fassa-Cortina D'Ampezzo and Innichen; millions of people travel through this street every year.
Jutta and Karin, grandchildren of the brilliant pioneer of tourism on the Dolomites Theodor Christomannos, give an exclusive testimony for our magazine, as a memorial to their beloved grandfather.
None of our family could speak Greek; despite this, I have known that our surname is of Greek origin since I was a child. We lived in a beautiful residence in Maia Alta, close to Merano, in South Tyrol, on which it was written "Villa Christomannos". I also knew that there was a "Christomannos' Way" and that in the cemetery of Merano there was a huge grave, with two columns at both sides, on which there were two eagles: this was an honour grave for our grandfather Theodor. Who was he? Nobody belonging to the family knew him personally. He died already in 1911, on January the 30th, accidentally my birthday as well, and my father was only two years old. My brother, six years older than me, was a very good skier and rowing champion; my sister, two years younger than me, was a beautiful girl and a sportswoman as well. I was not like my siblings: my only advantage was that I was creative and that I looked like my father: for this reason the sentence: "She is a typical Christomannos!". Maybe because of these words, I wanted to discover more about the history of my family.When I was a little girl, I felt attached to my grandfather in a strange, almost irrational way. I wanted to know everything about this myth and the name Christomannos was almost inviolable for me.
I was part of a chain, a precious ring that fit with the others. Years later, I looked for documents and life traces of my grandfather, because in my family, after two World Wars, everything got lost. Accidentally, I discovered that the famous Mr. Aigner in the theatre "Das weite Land" (The far country) by Arthur Schnitzler followed Theodor Christomannos, and I was proud of this. At that point, I understood that this "grandfather" would have accompanied me for my entire life.
Gradually, I found books and articles my grandfather wrote, or about him. I met people who told me unknown events about his life, and other people contacted me because they were writing books or thesis about his life and actions. My way was led: I also started writing articles and dedicating myself publically to this beloved and known person. I am a journalist, specialised in the textile and fashion sectors, and I realised I was satisfied while I was dedicating myself to the life of my grandfather.
Today I still have not lost the enthusiasm, after many years. With some colleagues, we would like to create the VISIONEUM CHRISTOMANNOS, a virtual museum, in memory of this person. He was not only a mountaineer, founder of touristic companies, but he also had innovative ideas, and he was a human person. I would like to create the DOLOMITEN WELTNATURERBE MUSEUM, in the Grandhotel Karersee, one of his most beautiful works. Unfortunately, this has not happened yet due to bureaucratic problems. Anyway, I cannot stop dreaming, because in this case, I could no longer exist…
In our family, we often talked about my grandfather, and local people talked about him as well. Of course, we were moved and curious. Above all, I was moved by his honour grave in the cemetery of Merano (BZ). Our nanny told us that the grave was situated in a special part of the cemetery, where the soil was not blessed. I did not understand why: every human being is equal for me, as
God taught us. Because of his religion, my grandfather was different: he was Greek-Orthodox. I was aware of this, and I opened my mind to ecumenism. Already at that time, the topic "foreigners"
moved me: my grandfather was of Greek origin, his wife was Austrian (he had an illegitimate child who became a famous ballerina, you can read her dedication on the grave), and his maternal grandmother was French and his material grandfather, German, moved to South Tyrol because of its natural beauties. Because of these different origins, we have been discriminated by locals. In spite of this, we grew up in harmony and serenity. Open borders nowadays are for me an important and symbolic aim: many European people and cultures are getting closer. Our grandfather passed down to the entire family the passion for the mountains and for nature.
The bound to these mountains was so strong that I missed them when we went on holiday to the North Sea during the summer. Today I still hike and climb in my free time. In order to let you understand better who my grandfather Theodor was, I want to tell you something. When we were children, during
our breaks in refuges and hotels on the mountains (Seiser Alm, Sulden, Trafoi, Karer and on many peaks of the Fiemme Valley), we met people who had known our grandfather; they told us about him, about what he had done, how nice he was to needy people (he defended them if there were injustices). He needed to protect weaker people, as he did with our family, even if he was not here.
JUTTA CHRISTOMANNOS HEUGL and KARIN CHRISTOMANNOS GIANMOENA